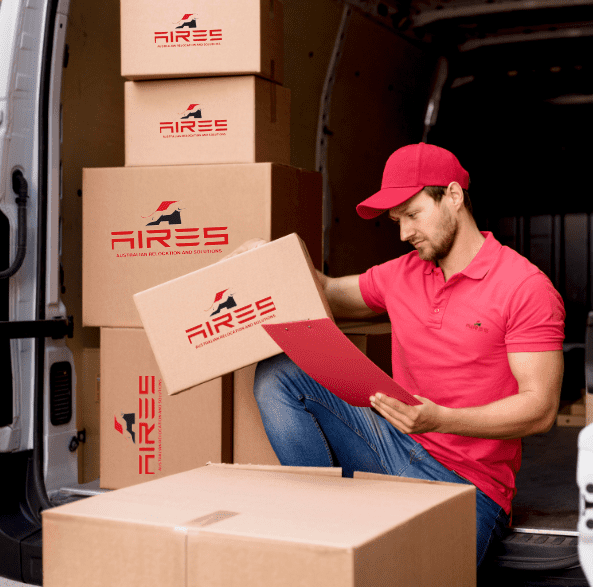 House & Furniture Removalists Dandenong
Are you Looking Removalists In Dandenong, Aires is the best Relocations Company.
If the day of your move is quickly coming, you're probably already feeling anxious about it. Planning a move while simultaneously maintaining your other commitments is stressful, although if you put aside time to pack & ready to transfer your stuff.
Given this, you might be tempted to look into our hiring movers rather than performing the job on your own. Here are reasons for engaging our moving firm if you're on the fence regarding getting outside assistance with your relocation..
House Removalists in Dandenong
Enjoy a seamless, stress-free moving experience with Aires House Removal Services. Our team of skilled professionals is adept at packing, moving, and unpacking all your precious belongings with the utmost care. Whether relocating to a nearby neighbourhood or moving across the country, we offer bespoke solutions to your needs. Experience an organized and worry-free transition to your new home with Aires House Removal Services.
Furniture Removal Dandenong
At Aires Relocations, we understand the special care and attention each piece of furniture requires during a move. Our Furniture Removal Services offer expert packing, secure transport, and careful placement in your new location. From bulky sofas to delicate antique items, we have the right equipment and techniques to ensure the safety of your possessions, allowing you to relax and focus on settling into your new space.
Office Removalists Dandenong
Minimize business interruption with Aires Office Removal Services. Our experienced team coordinates each stage of your office move, from detailed planning to safely transporting your equipment, furniture, and documents. We offer out-of-hours and weekend services to ensure your business continuity. Trust in Aires Office Removal Services for an efficient, discreet, and timely move.
Men with Truck Dandenong
Need help with a minor move or single-item transport? Our Aires Men with Truck service is the perfect solution. Equipped with a spacious truck and a team of strong, experienced movers, we can handle various moving tasks, from relocating individual items to managing small moves. Rely on our flexible, on-demand service to suit your specific moving requirements.
Cheap Removalist Services
At Aires Relocations, we believe in offering high-quality removal services at competitive prices. Our Cheap Removalist Services cater to those within a budget without compromising efficiency or safety. With our affordable plans, we take care of all aspects of your move, ensuring that your relocation is handled professionally. Enjoy an economical, hassle-free move with Aires Cheap Removalist Services.
Packing Services dandenong
At Aires Relocations, we understand that packing can be one of the most time-consuming and challenging aspects of any relocation. That's why we offer comprehensive packing services to make your move as seamless and stress-free as possible.
Our team of experienced packers is trained to handle all your belongings with care and efficiency.
Moving Process with Aires Relocations
1. Initial Consultation:
The initial consultation is the first step in the moving process with Aires Relocations. During this stage, a relocation specialist will work closely with you to understand your unique requirements, preferences, and budget. Depending on your convenience, this consultation may be conducted in person, over the phone, or online.
2. Pre-Move Survey :
Following the initial consultation, Aires Relocations will conduct a pre-move survey to assess the volume of your belongings and determine the resources required for your move. A team of experienced surveyors will visit your current residence to take inventory and evaluate any specialized items needing extra care or specific packing materials.
3.Customized Moving Plan:

Based on the information gathered during the initial consultation and pre-move survey, Aires Relocations will create a customized
moving plan
tailored to your needs. This plan will outline the timeline, services provided, and any additional requirements or special instructions for your move.
4.Packing and Preparation:
One of the core services offered by Aires Relocations is
professional packing.
Their skilled and trained packers will carefully pack your belongings, ensuring their safety during transit. They use high-quality packing materials and techniques to protect fragile items, electronics, artwork, and furniture. Additionally, they can offer specialized packing services for delicate or valuable items.
5. Transportation and Logistics:
Aires Relocations utilizes a vast network of transportation options, including trucks, air freight, sea freight, and rail, to ensure efficient and timely transportation of your belongings. They handle all aspects of logistics, including documentation, customs clearance, and coordination with international partners if you are moving across borders.
6. Storage Solutions:

If you require temporary storage for your belongings, Aires Relocations offers secure and climate-controlled storage facilities. These facilities have advanced security systems to safeguard your possessions until you can deliver them to your new location.
7. Destination Services:

Aires Relocations provides comprehensive destination services to assist you in settling into your new home smoothly. This includes arranging immigration and visa support, home-finding assistance, school search, orientation tours, and cultural training. Their destination services team ensures your relocation experience is seamless and stress-free.
8. Delivery and Unpacking:
Once your belongings reach your new location, Aires Relocations will coordinate the delivery and unpacking process. Their professional team will carefully unpack your items, place them in the designated rooms, and assemble any furniture disassembled during packing. This attention to detail ensures you can quickly settle into your new home without the added stress of unpacking.
9. Post-Move Support:

Even after your move is complete, Aires Relocations provides post-move support. They offer various services, such as home maintenance, tenancy management, and ongoing assistance to help you adjust to your new environment.
Frequently Asked Questions