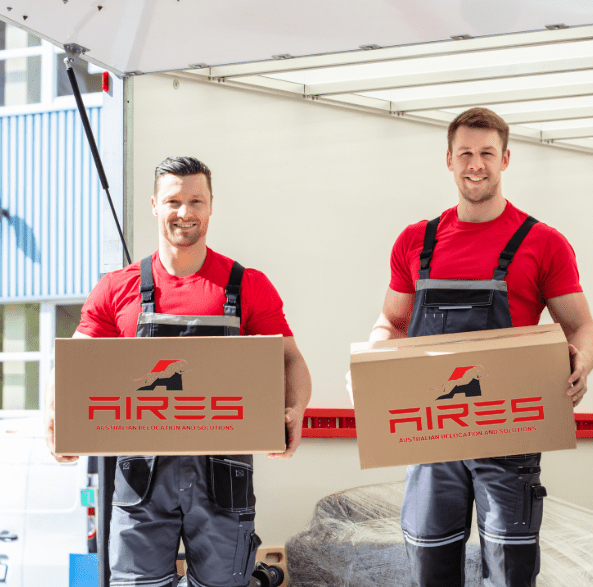 House Removalists Thomastown
Are you Seeking For House&  Furniture removalists in Thomastown? Look no further than Aires Relocations! We are a team of highly experienced and qualified professionals who can offer you the best possible service when it comes to moving house or office. We know how stressful and anxiety-inducing the process of relocating can be, which is why we go above and beyond to make sure that your move becomes as smooth or seamless for you.
We have a wealth of experience in handling all sorts of relocation jobs, big or small, and we have all the necessary equipment and resources to get the job done right. No matter what your requirements are, we will tailor our services to suit your needs. We are offering Competitive rates also we are Ready To match any Quotation.
If you're looking for a hassle-free move, then look no further than Aires Relocations – the best removalists in Thomastown!
House Removalist in Thomastown
Aires Relocations is the leading provider of house removal services in Australia. We have been helping families move their homes for over 10 years, and our experienced team of professionals are experts in the field. Aires Relocations completed More than 40K Moves in Past Years.
We provide a comprehensive range of services to help you move house, including packing, unpacking, and cleaning services. We can even help you with storage if you need it. We also offer a free quote service so you can get an idea of how much your move will cost.
Furniture Removalists in Thomastown
Looking for a reliable team of furniture removalists? Look no further than Aires Relocations! We are the best in the business when it comes to moving furniture, and we have a proven track record of satisfied customers.
We are aware that moving furniture can be stressful This is why we do our best to ensure all is completed correctly. We'll take care of all the heavy lifting, and we'll make sure that your furniture is moved safely and securely. We'll even clean up after ourselves so that you don't have to lift a finger!
Man with van in Thomastown
Looking for a reliable and affordable way to move your belongings from one place to another? Look no further than Aires Relocations! We offer the best man with van services in town, and we're sure that you won't be disappointed with our services.
. We'll handle all of the heavy lifting for you, and we'll even pack up your belongings if you need us to. Plus, we offer competitive rates that are sure to fit your budget.
Don't hesitate to call us today to get started on your next move. We're looking forward to helping you make your transition a breeze!
 Office removalists in Thomastown
Looking for an efficient and reliable Office Removalists company? Look no further than Aires Relocations! We are the leading providers of Office Removalists services in Australia with a proven track record of success. We have a team of experienced and professional removalists who are experts in office relocations. No matter what the size or scope of your project, we can get the job done quickly and efficiently. We understand the importance of minimizing disruptions to your business during a relocation and will work diligently to ensure that everything goes smoothly. With years of experience in the industry, we have the knowledge and expertise to handle any type of office relocation.
OUR MOVING PROCESS
1. Initial Consultation
 Start your moving journey with a one-on-one consultation with Aires Relocations. During this initial stage, our experts will visit your home to conduct a comprehensive assessment of your items, evaluate your specific needs, and answer any questions you might have about the process. This assessment allows us to provide an accurate, obligation-free quote for your move tailored to your unique situation. 
2. Planning Your Move

 Once you decide to move forward with Aires Relocations, we'll guide you through the planning process. Our team will work closely with you to establish a detailed moving timeline, ensuring each stage is organized to minimize disruption. We pride ourselves on our meticulous planning, which incorporates every detail, from the most substantial pieces of furniture to the smallest keepsakes.
3. Packing Services
 Packing can be one of the most daunting aspects of moving, but with Aires Relocations, it doesn't have to be. We offer professional packing services designed to protect your belongings during the journey. Our trained team uses high-quality packing materials and proven methods to safeguard your items. We're flexible whether you want us to pack everything in your home or just the fragile items.
4. Loading & Transportation
 At Aires Relocations, we ensure your possessions are transported safely and efficiently. Our professional movers will handle your items with the utmost care during loading. We use specially designed moving vans and trucks with advanced technology to ensure smooth transportation. Our drivers are experienced, reliable, and adhere strictly to delivery schedules, so you can trust that your belongings will arrive safely at your new home.
5. Documentation and Customs:
Aires Relocations will assist you with the necessary documentation and customs requirements if you move internationally. We have extensive knowledge and experience in navigating Interstate regulations, ensuring a smooth transition through customs.
6. Post-Move Support:
The support from Aires Relocations continues once your items have been transported to your new location. We provide post-move services to help you settle into your new home comfortably. Our team can assist with unpacking, furniture arrangement, and disposal of packing materials. Moreover, our customer service team is always ready to address any concerns or queries you might have, even after the move.
Reasons to Choose Aires Relocations for Your Next Move?
Are you planning a move in the near future? If so, you may be wondering which removalist company to choose. There are many options out there, but we believe that Aires Relocations is the best choice for your next move. Here are 10 reasons why:
1. Professionalism:
Aires Relocations offers experienced professionals, who take pride in their work and are dedicated to providing the highest quality of service for their customers.
2. Customised Solutions:
Our
removalists will work
with you to create a customized plan that meets your specific needs and budget.
3. Flexible Scheduling
We understand that life can be unpredictable, which is why we offer flexible scheduling options to accommodate last-minute changes.
4. Competitive Rates
Aires Relocations provides competitive rates so you don't have to worry about breaking the bank for your next move.
5. Secure Storage Solutions
We provide secure
storage solutions
for those items that you don't need right away, but still want to keep safe.
6. Safety
Our professional removalists will ensure that your items are packed and transported safely, so they arrive at their destination in the same condition they left in.
7. Quality Packing Materials
We only use quality
packing
materials to ensure that your items are secure and protected during transit.
8. Responsible Disposal of Packaging
Our removalists take care to dispose of all packaging materials responsibly, in compliance with local regulations.
9. Specialized Services
We offer specialized services for difficult moves, such as piano moving and art handling.
10. Insurance Coverage
Aires Relocations provides insurance coverage on all moves to ensure that you and your belongings are protected against any potential loss or damage.
FAQ – Thomastown Removalists