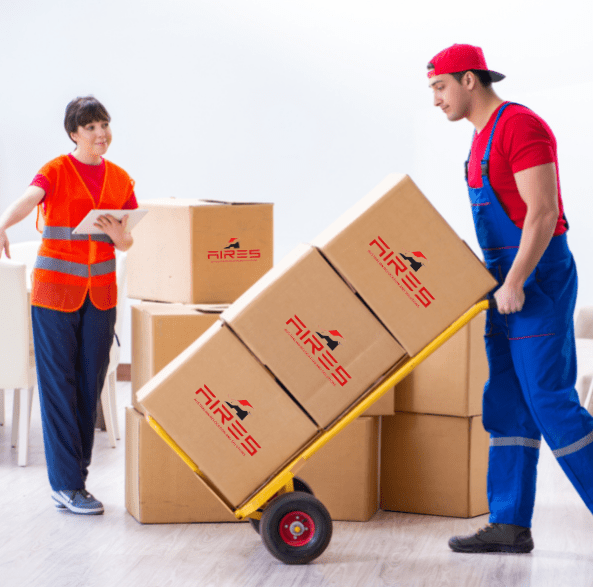 Removalists Greensborough
Moving a house or shifting your office premises? Well, you are at the perfect place where you will get a solution for every moving difficulty you face. Removalists Greensborough of Aires Relocations, your moving and shifting helping hands, provide you the best experience where you can relocate wherever and whenever with a lot of ease. When it is the time at which you need to most of it, indeed might be a lot of questions that arise in your mind, and getting the solution for them might be very difficult for you.
It is a point where you need to realize that when you shift then, there are a lot of tasks that cannot be done by a person alone. It requires the time when you need to look over different things, and this could be very inconvenient for you when you have a lot of management work to do. Due to a lot of services that are available online, one gets many advantages with the best benefits that assist them in doing everything within a few moments.
House Removal Services
Safely moving your precious belongings from one place to another is our expertise. Our house removal services ensure a stress-free, seamless transition to your new home. From careful packaging to secure transportation, we handle every step precisely, prioritizing your satisfaction.
Furniture Moving Services
At Aires Relocations, we specialize in furniture removal. Our trained professionals take the utmost care in dismantling, packing, moving, and reinstalling your furniture. Our reliable and efficient services guarantee that your furniture reaches its new destination in the same condition it was when we picked it up.
Office Removalists
Moving an office requires a unique skill set and meticulous planning. We understand the importance of minimizing downtime and disruption. Our team of office removalists ensures your equipment, documents, and furniture are moved quickly and safely, allowing you to focus on your business operations.
Men with Truck/Van Services
Whether you need a man with a van for smaller removal tasks or a man with a truck for larger removal tasks, Aires Relocations has you covered. Our friendly and professional team is fully equipped to handle all your moving needs, providing the right solution based on the volume and nature of the items you need to move.
Packing Services
Packing is one of the most time-consuming parts of moving. Our packing services offer you the convenience of not worrying about it. Our experienced packers use high-quality packing materials to protect your valuables, ensuring they reach their new home intact and unscathed.
Storage Services
Sometimes, you need a safe and secure place to store your belongings during a move. Aires Relocations' secure storage solutions offer flexible, long-term, and short-term storage options. Our facilities have 24/7 security systems, ensuring your items are always safe and secure.
OUR MOVING PROCESS
1. Initial Consultation & Free Quote
The moving process starts when you reach out to us. We provide an initial consultation to understand your specific moving requirements. This includes the volume and type of items, the moving distance, and any additional services needed, like packing or storage. After understanding your needs, we provide a detailed, no-obligation quote.
2. Planning Your Move

Once you decide to move forward with Aires Relocations, our experts will work with you to plan your move. This includes determining the move's best date and time, coordinating additional services, and providing you with a detailed moving plan.
3. Packing Services
Should you choose our packing services, our experienced packers will come to your home or office at a pre-arranged time. They'll professionally pack your belongings using high-quality packing materials, ensuring each item is well-protected for the journey.
4. Loading & Transportation
Our professional removalists will arrive at the scheduled time to carefully load your items into our well-maintained trucks or vans. We ensure your items are properly secured for transport to prevent any damage during the move.
5. Unloading & Unpacking
Once we reach your new location, our team will efficiently unload your belongings with the same care we took when packing and loading. If you've chosen our unpacking services, we'll also help unpack your items and arrange them per your directions.
6. Post-Move Support
Our commitment to you continues after the move. We provide post-move support to ensure you're fully settled in your new location. If there are any issues or if you need further assistance, our team is just a phone call away.
Aires Relocations is committed to providing a moving experience that is as stress-free and seamless as possible. Whether you're moving your home or office or need storage services, you can count on us to deliver top-notch service every step of the way. Contact us today to start planning your move.
Why Choose Aires Relocations
1. Expertise and Experience:
With years of industry experience, we have the knowledge and expertise to handle all types of moves – be it residential, commercial, or industrial. Our trained professionals understand the intricacies of moving and are adept at managing challenges that may arise.
2. Comprehensive Services:
From packing and transportation to storage and unpacking, we provide a complete suite of moving services. This comprehensive approach ensures you have a hassle-free and efficient moving experience.
3. Customized Solutions:
We understand that every move is unique. Therefore, we provide customized solutions tailored to your specific needs. Our team will work closely with you to develop a detailed moving plan that caters to your requirements.
4. High-Quality Packing Materials:
We use top-of-the-line packing materials to ensure the utmost safety of your belongings. From delicate items to heavy furniture, we have the resources to protect your possessions during the move.
5. Reliable Fleet:
Our fleet of well-maintained trucks and vans is equipped with advanced safety features. This guarantees secure and efficient transportation of your belongings from your current location to your new one.
6. Customer Satisfaction:
Your satisfaction is our highest priority. We go the extra mile to ensure your moving process is smooth and stress-free. Our post-move support means we're always available to assist you even after your move.
7. Competitive Pricing:
While we offer premium services, our pricing structure is transparent and competitive. Our no-obligation quotes ensure you understand all costs involved upfront, with no hidden charges.
8. Licensed and Insured:
We are a fully licensed and insured moving company, giving you peace of mind that you're dealing with professionals who are accountable and comply with all industry regulations.
Frequently Asked Questions
Find Removalists In Popular Australia