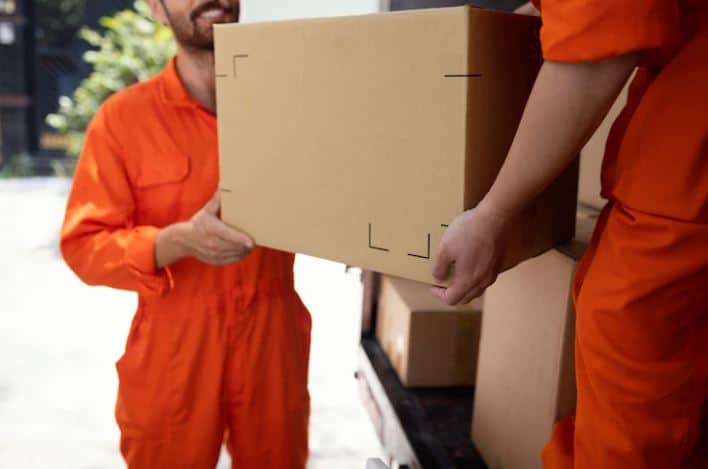 An Insight Into What We Do And How We Do
The services of Relocations have been in existence for a very long time now. However, many people still do not have in-depth information about this concept either because they did not come across a relocation experience personally or they did not find a worthy provider.
If you also have been thinking that these services are only about moving your home stuff to and for a place, it is time to add to your knowledge. We have been working in the industry as Removalists Victoria under the name AIRES for the last ten years. We are now spilling beans about what we do and how we do it for a better and transparent relationship with you.
What are Relocations services at AIRES?
We are a team of professionals rendering utility services for those planning to relocate. Thus, our services include packing and moving any of your belongings as instructed by you, like cupboards, furniture, home decor, bags, cartons, utensils, kitchenware, appliances, and so much more.
The added part here to convey is that we also take up office relocation requests. So, be happy and relaxed because AIRES can help you in moving your files and other office essentials to a new site. Also, reach us to pack your commodities if you are an outlet owner looking for exceptional Best Removalists in Victoria.
Does AIRES provide services in local and outside regions?
Some people move to new cities for higher studies, while others leave their current place for better job prospects elsewhere. Many families also change their location owing to office mandates or other personal reasons. Married couples and solo travelers also switch places for their purposes.
The common thing with everybody is a different location; it can be another lane, locality, and even city. We cater to the needs of all such people at AIRES looking for help with packing and moving anywhere. In short, we are more than ready to offer our services to local and interstate regions.
You may go through our list of locations which includes more than 200 areas in Melbourne. Let us know if we have missed any location; we will make the best arrangements as the top-notch Removalists Victoria and other places.
What type of services does AIRES offer?
We aspire to cover every task involved in the packing and moving process just for you. Each member at AIRES takes their job very seriously so that you never have to feel physically or mentally drained. Other companies may only offer you moving services; we are more than just driving with your home or work goods to and fro a place.
You can add specific requests besides our following range of services made available, especially for you. Here is a quick and informative description of our services.
There will be no point in offering moving services if the company does not offer packing facilities. We aspire to reduce your physical effort as much as possible, and we are not letting you move an arm for packing chores either.
Our workers are proficient enough to separate your tough furniture from fragile furnishings. Even the items of your kids and pets will have dedicated cartons with our services. We pack everything safely with proper labels for easy identification later while unpacking at the new site.
Not everyone is talking about this essential part of house Removalists Victoria; worry not because we are here. Sometimes, people want to store their goods in a secure place while they are away for some time.
AIRES has heard you and therefore offers warehousing kind of services also. We promise to safeguard your clothes, home decor, furniture, office essentials, toys, books, and everything else as dearly as a mother. You can collect everything later in intact condition without any trace of damage.
Did you know that people have been facing transit hassles with so many other companies because insurance benefits were missing therein? Well, this is never the case with AIRES; we offer effective transit insurance to all.
Long distances, bumpy roads, negligent driving, poor packing, incorrect loading, weather uncertainties, and other factors may damage your items in transit. Stay away from such adverse consequences by opting for our insurance scheme. Let us relieve you mentally with this perk.
It does not matter how much packing and moving company guarantees about top-notch services, an owner of the goods in transit cannot help worrying. If you can relate, feel free to use our real-time tracking option at any point.
AIRES does not want to keep you on hold or clueless about where your goods are at a given minute; thus, we are glad to facilitate the tracking facility for you. Just a few clicks on your smartphone or laptop after entering the dispatch or order number will reveal the tracking details precisely with AIRES.
Everybody wants to know the expense they will have to incur while availing of these services. As a dedicated Removalists company, it is our pleasure to help you with the pricing estimates beforehand.
You can fill in details like name, pickup place, drop place, and other instructions in the form available on our website. Submit the same, and we will send you the best quotation with zero charges within a few minutes. Thus, you can enjoy free estimates from AIRES even before availing of other services.
To conclude, we hope to be offering all services for your satisfactory experience with packing and moving. We can go beyond to meet your expectations; share your sundry or specific thoughts with us without any hesitation. Your command is our ultimate responsibility at every level.
Are you satisfied enough with the above details? Or do you seek more answers about any part? Drop us your queries; our friendly and prompt customer service team will revert you holistically.
We are just a call away from taking over your packing and moving chores sincerely.
Find Removalists In Popular Australia