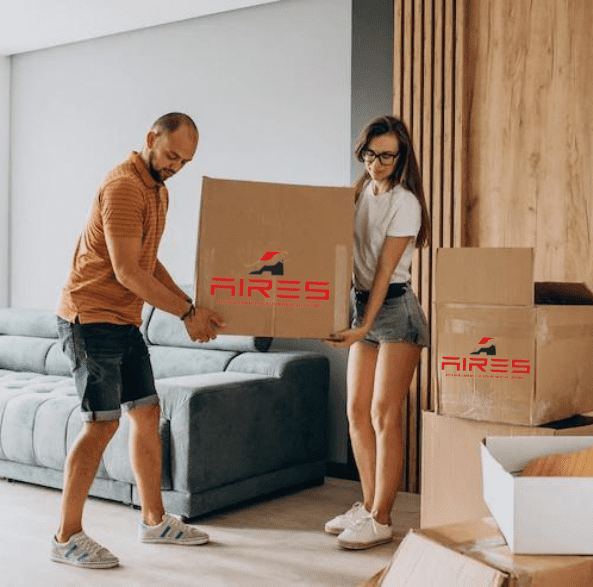 Cranbourne Removalists – A Must For Relocating Hassle-Free!
Every settlement brings a challenge of relocation. Do you have the same concern? If yes, Aires Relocations is all you need to dampen your worries and tensions. We are the best-serving cranbourne removalists and are at your rescue on your call. We are an ethical group with a professional and experienced team that strives for your satisfaction. We offer you the best rates for relocations and ensure quality and perfection. We never give you a chance to regret. We are the face of brimming relocation services and a helping hand the society needs for their comfort.
Aires Relocations – Cranbourne Removalists
Professionals are the best pick when it comes to relocation. Aires, located at the heart of Melbourne, we are an ideal space that offers relocation service as a whole. We offer you a one-stop destination for business and commercial shifts – long and short distances along with storage and packing needs. With our skillful team in hand, excellent offers, and expertise in the field, you can sit back and make your booking. Working 24 x 7 is our achievement and a perk as you can look around for comfort. As the best Cranbourne removalists in Australia, we offer commitment, transparency, punctuality, ethics, and more. With us, your journey throughout the relocation will be flawless and perfect in all ways!
Choosing the best service in town can be overwhelming. We give you multiple reasons to have us as your moving partner. We cater to you with the following perks and benefits:
We are experts and a team with experience in moving. We know the functioning, have modern tools and equipment, and can tackle issues on our way.
We are an all-rounder moving service provider. With us, you need not look around for anyone else. We help you cover inter and intrastate movement along with packing and storage..
We are a reliable service that takes care of your assets dearly. We come with authentication and license to run a firm along with papers for clearing legal checks.
We are 24 x 7 available service that offers you comfort and joys your ease. Being the best Cranbourne removalists, we walk as per our customers.
We are cost-efficient services that will never drain your pockets. We come with several plans that work for you and offer you discounts cutting things to the best price.
We believe in excellent management while moving for comfort and ease. It helps us to finish our job on time and helps you have an unforgettable unboxing experience.
We are a group of dedicated service providers with sharp minds and knowledgeable backgrounds. We train our team for the best and handpick them to give you an unforgettable experience.
We help you move across Cranbourne and from Cranbourne to other states. There is no place in Australia that we miss. It helps us be your partner whenever you plan a move!
Moving can be challenging. We help you have a family to rely on and make things safe, secure, and fast!
Many people walk away from choosing a professional because of the lengthy process. We bring you an ultimate 4-step journey from the moment you book to the day of delivery. The following is the way:
Learn about us and our offerings and pick our assistance. Book the slot you feel works best for you and give us the details. We will save the date and will be there as per the time.
We believe in keeping things in order, segregation, and perfection. We help you pack the stuff in the best way. We ensure zero damage and assets easier for you to find as you unpack.
The movement is the final and a huge step. Our team knows the routes across Australia. Hence, we will bring back to you everything safe and on time. With us, movement will always be hassle-free and smooth.
Once the routes cover-up, the delivery is always at your doorstep. We will unload the boxes and your assets for your comfort. The delivery will be according to your ease and available timing.
Moving can be a big decision, and having a professional partner can help you save energy, time, and resources. We professionals can help you eliminate the challenges, hire an excellent moving team, have careful packaging and hassle-free delivery. A booking with Aires Relocations is all you need to sit back and relax as you start a new chapter in life. We are the face of the best local removalists in Australia and claim the service to be exclusive, premium, and up to your standards. Learning about us is different unless you experience it by yourself. Pick us in easy steps and have yourself de-stress!