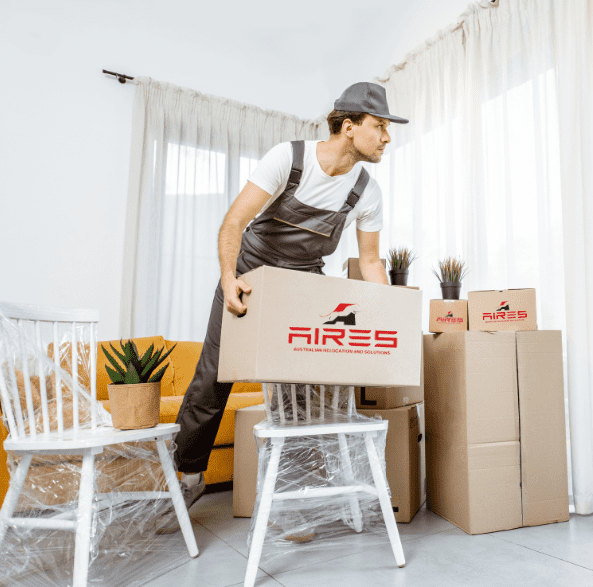 Removalists Werribee: A Smooth And Easy Removal!
Are you thinking of hiring the best removalist service in Werribee ? Look nowhere since your solution is right here. At Aires Relocations, we promise to offer you a comfortable removal. When you need trusted removalists , book us. We are your go-to packers and movers in Werribee who can provide the best moving solutions at affordable rates. Our removals services can save you from the trouble of moving troubles. The moving solutions that we offer are systematic and budget-friendly.
House Removalists
Aires Relocations is your trusted partner for home moves of all scales. Our expert house removalists take the utmost care of your belongings, ensuring they are safely transported from one location to another. We understand that every home move is unique and provide tailored solutions catering to your needs. With Aires Relocations, moving your home becomes less daunting and more exciting!
Furniture Removalists
Moving furniture can be a tiresome and complex task. With our expert furniture removalist services, you can bid farewell to all the strain associated with this process. Our professionals employ meticulous handling and smart packing techniques to safeguard your furniture. Be it heavy or delicate, we have the expertise to handle all types of furniture, assuring they reach your new destination in pristine condition.
Men with Van Services
Our men with van services are ideal for smaller moves or single-item transports. Our team is adept at managing small-scale moves, ensuring quick and safe transport of your items. Whether you're moving a few blocks or across the city, our men with van services provide the perfect blend of affordability and efficiency.
Men with Truck Services
Need a reliable team to handle your move? Look no further than our men with truck services. Equipped with spacious trucks and professional training, our team is ready to transport your belongings safely and efficiently. From loading to unloading, we cover all the aspects of your move, ensuring a smooth relocation experience.
Office Removalists
Relocating an office demands meticulous planning and flawless execution, something Aires Relocations is known for. Our comprehensive office removal services ensure minimal disruption to your business operations. We use advanced equipment and systematic procedures to securely move all office equipment, furniture, and important documents.
Storage Services
If you need a secure storage solution, we offer safe and spacious storage services. Our storage units are equipped to store a wide range of items, from furniture to documents. Whether you require short-term or long-term storage, our flexible options have you covered.
OUR MOVING PROCESS
1: Initial Consultation
We kick-start the moving process with a comprehensive consultation, understanding your requirements. We meticulously plan every aspect to ensure a seamless transition, whether house moving, office relocation, furniture transportation, or simply a man with a truck/van service.
 2: Customized Moving Plan 
 Based on our consultation, we develop a tailored moving plan, incorporating all the details from your moving date and location to the size and type of items you need to relocate. Our team is adept at crafting a plan that ensures a stress-free move.
3: Packing and Preparing
Our skilled team then begins packing. With special attention to fragile and valuable items, we utilize high-quality packing materials and innovative techniques. For office moves, we ensure minimal disruption to your workflow during this stage.
4: Secure Transportation
Depending on the scale of your move, our men with truck or van services come into play. We ensure your belongings are securely loaded, transported, and unloaded. Our fleet is well-maintained and equipped with the necessary gear to handle all kinds of items.
5: Unpacking and Setup
Upon arrival at your new location, we assist with the unpacking process. Our furniture removalists team will reassemble and place your furniture per your direction. If it's an office move, we'll help set up your workspace, quickly getting you back to business.
6: Post-Move Support
We're still here for you after the move. We provide post-move support to ensure you are fully settled in your new place. Our team is just a call away if you have any concerns or require additional assistance.
At Aires Relocations, our priority is your satisfaction. We turn the often stressful process of moving into a smooth and hassle-free experience. Trust us with your moving needs, and discover the efficient, professional, and caring service that sets Aires Relocations apart. Get in touch with us today to start planning your move!
Frequently Asked Questions
Find Removalists In Popular Australia