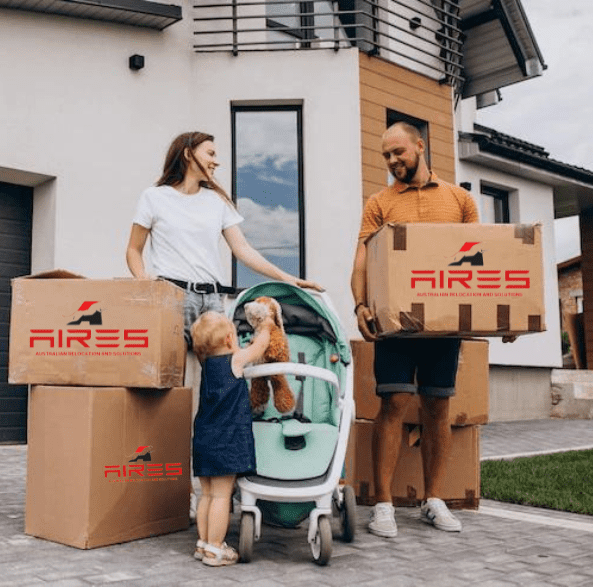 Ballarat Removalists
Relocating from one location to another may be stressful due to the time and effort required. If you're leaving soon, you'll need to figure out if or not you want to employ professional movers.
Hiring our professional Aires Relocations is always the best option than doing it all yourself. We can help you whether you're relocating across town or the country. We ranked best Removalists in Ballarat. 
Why choose us for Ballarat Removalists?
Reduces the Risk of Physical Harm During Transportation:
While relocating, the main issue you like to worry about is being hurt. But our professionals at Aires Relocations assist you in transporting heavy containers or large furnishings. You can trust your belongings with our company since we have the equipment necessary to move them without risking damage to them or you.
Contracting the Aires Relocations is much less costly than DIY moving. The time, effort, and resources required to move on your own are more than what would be needed if you hired us.
For instance, with DIY relocation, you must acquire packing supplies and verify that you possess adequate time and energy to accomplish everything before your shifting day. Generally, dumping your things also demands substantial time and energy.
Another bonus point of choosing us is that they have all you want and a crew of pros who can pack and transport your possessions on schedule.
Safeguard your Possessions:
When you work with our reliable experts, you won't have to worry about the security of your possessions. Most moving firms will want you to sign a contract to begin hauling or packaging your things—the arrangements to safeguard clients if there's a defective item.
When a mover was to trip and drop off one of your containers, you could be sure that it would replace your belongings.
We consistently deliver reliable, high-caliber service to all our customers. Because of this, people always strive to do their best. Our crews are also knowledgeable, detail-oriented, and well-organized.
Staff will also guarantee that you get prompt attention to any issues or questions you raise.
They will arrange a time and day for the relocation, pack the asset(s), arrive promptly, inventory the client's belongings, and deliver them on schedule. We will also notify you swiftly in case of any issues so that your relocation goes off without a hitch.
It might take a long time to start packing your belongings and cleaning your home. Hiring professional movers is the best option if you value your time and cash too highly to risk wasting them during relocation. Using our is a great way to save time and avoid stress during a move.
It Helps you Pay More Attention to the Matters at Hand:
It's a fact that packing up a lifetime's worth of possessions takes much time. In reality, you have to meet the agent, surveyors, new purchasers, and attorneys before you can sell your property and relocate.
Depending on the situation, there may also be paperwork to complete and utility-related matters to settle. If you hire our services to help you out, you'll have more time and mental energy to take care of these details. In addition, you may make sure that everything is in order before you arrive.
Special Tending to Your Possessions and Furniture:
While relocating, many individuals worry about the safety of their possessions in transit. Keep in mind that many unexpected situations might arise during relocation. A few examples would be door moldings, door frames, and stair railings by furniture.
Fall while being loaded into the truck; your belongings will be damaged if they bump against one another inside.
But if you hire Aires Relocations, the finest removalists in ballarat will help you since we use expert equipment and strategies to avoid these problems. Our experts will use runners on the floor to protect it from wear and tear. In addition, we will wrap your railings with a particular material to suit your stairs.
The Bottom Lines:
The movers you choose should be flexible and able to adapt to your specific demands and timeframe. There are many professional movers available, each with its unique set of services that may tailor to your needs.
We give both services; you may choose a complete or partial loading service and an unloading service to help you get settled in your new home. You may inquire about bespoke crating facilities from us when you require assistance packaging your delicate or specialty goods.
Having someone help you every step of the way is priceless while moving. We are here to help you with every aspect of your relocation and are ready to answer your concerns. Being a single line of contact for the whole of your relocation enables you to grab a big breath and focus on other matters while the dust settles.
Find Removalists In Popular Australia